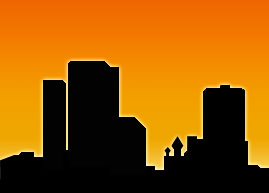 Retire in La Paz

COMING SOON! - www.RetireInLaPaz.com

Stay tuned for everything you want to know about retirement in La Paz, Mexico!

La Paz (Spanish for "The Peace") is the capital city of the Mexican state of Baja California Sur and an important regional commercial center. The city had a 2005 census population of 189,176 persons, but its metropolitan population reaches roughly 200,000 persons because of surrounding towns like el Centenario, el Zacatal and San Pedro. Its surrounding municipality, which is the fourth-largest municipality in Mexico in geographical size, reported a population of 219,596 persons living on a land area of 20,275 km² (7,828.2 sq mi).

Why you should think about retiring here...

La Paz was first inhabited by neolithic hunter-gatherers at least 10,000 years ago who left traces of their existence in the form of rock paintings near the city and throughout the Baja peninsula. On May 3, 1535, Hernán Cortés arrived in the bay by La Paz and named it Santa Cruz; he attempted to start a colony but abandoned his efforts after several years due to logistical problems. In 1596 Sebastian Vizcaino arrived, giving the area its modern name, La Paz. La Paz is featured in the John Steinbeck novel The Pearl (1947) and mentioned extensively in his travelogue The Log from the Sea of Cortez (1951). The city is also the setting of the children's novel The Black Pearl (1967) by Scott O'Dell, chosen as a Newbery Honor Book in 1968.

Climate

The climate of La Paz is typically dry, warm and sunny with a year around average of between 23C-25C (75F-77F). Summer months (July-September) are often in the 30C's(90F's) and can be humid. The winter months (December-February) are the coldest with temperatures dropping below 15C(60F), but mostly in the low 20'sC(68-75F). Breezes from Bahia de La Paz keep the temperature mild. The bay also acts as a barrier against seasonal storms in the Sea of Cortez. Rainfall is minimal, although infrequent downpours can bring heavy rains. La Paz usually averages in with over 300 days of sunshine annually. During the summer the cooling Coromuel winds, a weather phenomenon unique to the La Paz area, blow during the night from the Pacific over the Peninsula and into the Bay of La Paz.