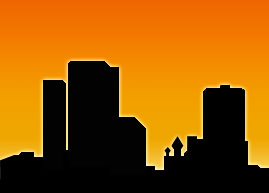 23 listings meet your search criteria.
Viewing 1 - 10

| | | | | | |
| --- | --- | --- | --- | --- | --- |
| Jump to Page: | << | 1 | 2 | 3 | >> |
Title
Address
City
Zone
Cervantes 2


160 Marcelo Rubio
La Paz
Nice, clean small 1 bedroom. Located 12 blocks from the Malecon and 1 block from the baseball park. Close to large grocery chain "Ley." Deposit $3500
Marina 1


Villa Marina #301 - Carretera & Pichilingue
La Paz
Beautiful oceanfront condo featuring high vaulted ceilings, fine furniture, secure parking and just 2 minutes from the Malecon. Condo also features a washer & dryer, plus maid service is available upon request. Marina is attached with many amenities, shops, restaurant and bar. You will be loving life in this gorgeous condo.
Aviles Apartments


Colima & Josefa Ortiz y lic Verdad
La Paz
Newly constructed as of 10/13/09. Never occupied and ready for you. Fully furnished featuring laundry room with washer/dryer hookup, secured parking, bar service & snack bar. There are 16 available 1 bedroom units, similarly furnished and appointed. Units have flat screen TV's with Sky satellite service. These apartments are situated on a main east west street just 10 minutes from the Malecon.
Casa Garcia


Brecha California #210
La Paz
This 1 bedroom loft apartment was intentionally designed and built to replicate an old Mexican style casa. Additional furniture is available upon request. Casa Garcia is situated 1 block from the coast and 2km from the Malecon. Discount for lease of more than 6 months.
Las Brisas Villas 2


1 Las Brisas
La Paz
Available short or long term (700 usd long term). Las Brisas Villas consists of an enclave of 1, 2, and 3 bedroom houses and condominiums all in a private gated community located in the nicest area of La Paz (we may have other rentals available). It has mature palms, indirect lighting, a waterfall pool, a wet bar, refrigerator, and built-in gas BBQ etc.
Posada Luna Sol


Topete #564
La Paz
Posada Luna Sol is a quaint and reasonably priced Mexican inn located in a quiet, safe neighborhood one-half block from La Paz Bay. It is a short walk to the Malecon, the waterfront boardwalk, and downtown La Paz. Rooms are larger than average, very clean and cozy. It has a warm friendly atmosphere where both English and Spanish are spoken. It's an ideal place to relax and get comfortable.
Posada de Las Flores


Alvaro Obregon 440
La Paz
Posada de Las Flores. A place reserved for those people who are always looking for the very best. An exclusive ambiance which blends the comfort of this era with the luxury and tradition of and Antique Mexican House. Every detail has been carefully chosen with the basic elements of the Colonial-Mexican decoration. Located on the beautiful La Paz promenade, we occupy an exclusive place in front of the sea offering superb sunset views. 8 units. 5 Standard rooms, 3 Suites. All of them are fully equipped with air conditioning, 27'' Cable TV, telephone, mini bar in-room, hair dryer, ice buckets, bathroom amenities and coffee service. All Standard rooms count with one Queen Size bed, (only one with 2 twins beds), The Suite count 1 with King Size bed. Rates for standard rooms and suites vary with the season.
Lopez 1


720 Aquiles Serdan
La Paz
This recently built unit is nicely appointed and features very nice woodwork. This apartment is located just 1 block off the Malecon and close to all things La Paz. A deposit of $10000 is required.
Casto 1


26 Cinco de Mayo
La Paz
This unfurnished apartment is located just 3 blocks off the Malecon. Unit does not include utilities. Building is 3 stories high and this unit is located on the second floor.
Casto 2


26 Cinco de Mayo
La Paz
Located on the same floor as Casto 1. This unit is unfurnished.